Are you having trouble with organizing, planning, procrastinating, making decisions, completing tasks, time management, implementation, or following up?
The ADD Resource Center can help!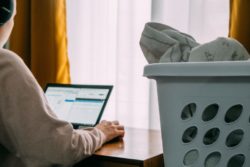 Having trouble working from home?
Find more information for
for Parents | for Couples
for Adults | for Teachers
The ADD Resource Center provides services and information for and about people with ADHD and the people who live or work with them.
We provide creative, collaborative and compassionate solutions that will help change your life!
Recent Posts
---
The ADD Resource Center can also help with:
---