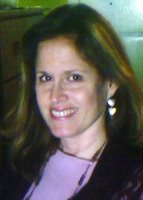 Productivity Coach, Professional Organizer & Master ADD/ADHD Strategist
Susan Lasky has more than 20 years of experience, extensive training and a real-life understanding of ADHD, time management and organization. She is a Personal and Business Productivity Coach, Master ADD/ADHD Strategist, Office Systems Developer and Professional Organizer.
Susan is co-founder of both The ADD Resource Center, and CHADD of New York City (Children & Adults with Attention-Deficit/Hyperactivity Disorder).
She is a Board Certified Coach (BCC), Senior Certified ADHD Coach (SCAC), Edge-Certified Student Coach and Level II Specialist in Chronic Disorganization, as well as a trained Office Productivity Consultant, Organizer-Coachâ"¢, Holistic Time Mastery Coach and Golden Circle member of NAPO, the National Association of Professional Organizers.
Based in Westchester County, NY, Susan works with clients by phone, email, Skype, or on location. She has written extensively and frequently speaks on such issues as organization, time management, ADD/ADHD, job satisfaction, taking action and personal growth. She is a former corporate VP marketing/creative director, small business consultant and business owner.
Her approach is both creative and non-judgmental, as she understands firsthand the challenges of being an adult with ADD, and of raising a child with ADHD.