These links are affiliate links for The ADD Resource Center. We get a small payment if you purchase thru us.
Working from home is a new experience for many people. Things that were provided, or not necessary in the office, might be particularly useful at home.
This is our first list of useful things for home office work. Have fun!
Wrist aching from typing?
Holding your wrists the way your typing teacher told you is hard for a whole day. (You did have a typing teacher, right?) These memory foam wrist supports for keyboard or mouse take a bite out of that ache.
---
What about your butt?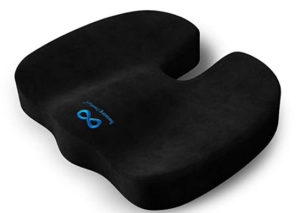 If your chair at home isn't as good as your chair in the office, or maybe they are both not so great.. this seat cushion can ease your tailbone pain. Memory foam is all the rage!
---
Never enough outlets
Suddenly you need to plug in more USB devices. Plug this into the wall and get 3 regular power outlets AND 3 USB ports with high speed charging.
---
Put your feet up!
Sometimes keeping your feet off the floor makes all the difference at your desk. It's got bumps to massage your feet. (Probably better with out shoes!) Adjustable angle and it folds up for storage.
---
Bar keep! Heat up my coffee, please!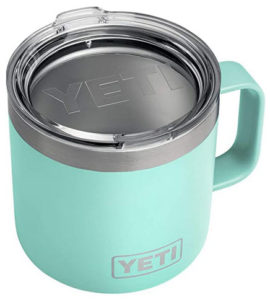 How many times do you have to run to the kitchen to warm up your coffee? Use this Yeti stainless steel much and keep your coffee (or tea, if you must) warm til you finish the whole thing
---
You've got to be looking UP!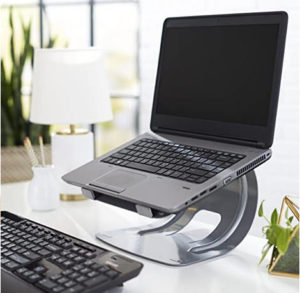 Are you looking down on your lap top screen? That means your neck probably hurts or you feel more stress in your neck. And if it's just sitting on your desk, it's probably getting hot. Lift it up on one of these desk stands, heavy weight aluminum.
---
An answering machine that just answers the phone!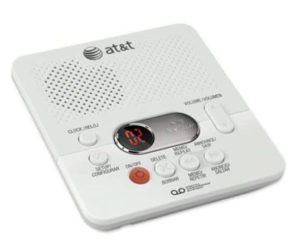 If you still have a land line and hate the phone company's message system (that seems so unbearably slow to get through to hear or erase a message), try this separate AnsweSystem. All digital with a visible display of how many messages are there. Does what it says it does and has LABELED buttons!
---
Not a desk for really short people,
but a way to stand up at your desk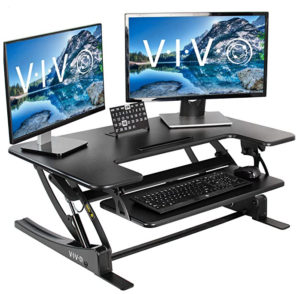 Want to try a stand up desk but don't have space for a whole new setup? Try this adjustable height table top version. Raises from 6.5″ to 17″ above your existing surface. Holds 44 lbs. Pictures online show it with 2 monitors and a keyboard at the extended height.
---
No space for your mouse to move?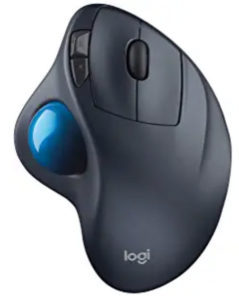 If you don't have much space on your desktop, try a track ball instead of a mouse. It stays in one place and requires no special pad. It might take you a minute or two to get used to using your thumb to move the cursor around, but after that.. WOW! Logitech M570 trackball. I've been using this model for probably close to 15 years.
---
Need better sound for your tunes?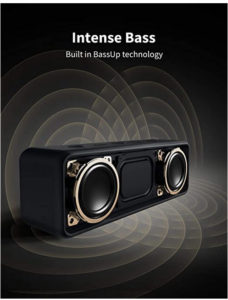 If you'd like some better speakers than you computer for less than the cost of a full blown fancy system, then the Akner Soundcore 2 Portable bluetooth speaker is what you're looking for.
OK, OBVIOUSLY not the same full base range of a Sonos system, but pretty darn good for a more than reasonable price. I have the original $27 version which I like a lot. But I see there's a new version with what they call Bassup sound for just a little more.
---
Cords tangled? Just too messy?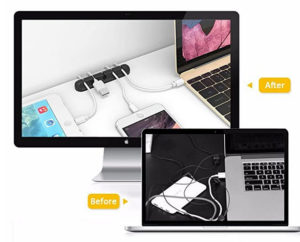 Cords hanging all over the place? Falling on the floor? Or, heavens, behind the bed? Stick one of these on the end of the table or desk using the included silicone adhesive hook and fix the mess!
---
More power… in the wild?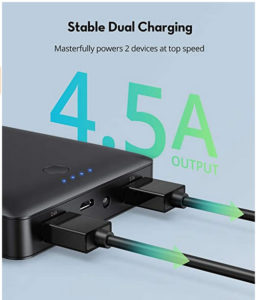 What if you're out and about and you need more power? Big charging bank is really useful. This one has two charging ports and tells you how much power you have left. But best is that it will charge your phone a couple times before it runs out of power.
---
Short cables for your pocket, backpack, or purse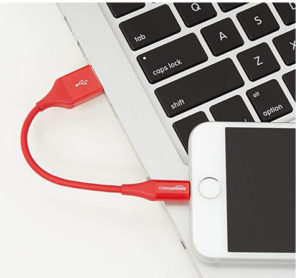 And if you're carrying around a portable charger, you'll want a "right sized" cord that doesn't catch on what ever you walk past or gets caught on other stuff in your backpack or purse. These 4″ cables are perfect!